Jamf Pro Training by Influential Software
Official Jamf Pro training, sold by the UK's Jamf Training Partner.
Learn Jamf Pro skills and get the certifications you need to succeed.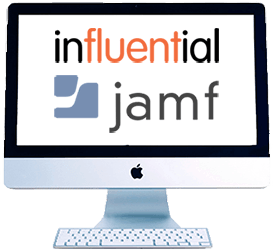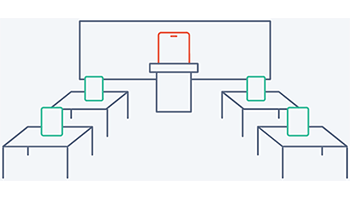 Influential Software is the UK's one and only Jamf Training Partner.
That's because selling and delivering training for Jamf is a core focus of our Apple division.
By using real-life challenges and scenarios, we turn Apple EMM training into a hands-on experience.
After each Jamf Pro course you'll walk away with new skills in macOS, iOS and tvOS management.
Learn Jamf with us to:
boost your productivity
apply best practices
empower Apple users
Back to school offer!
Get 20% off your Jamf training if you work in education
Whatever your numbers or location, there is a cost-effective way to learn Jamf Pro.
Online Training
Train anywhere in the world with our virtual classroom.
Private Class
We bring our training to you, anywhere in the UK.
Training Pass
The cost-effective route for training groups or individuals.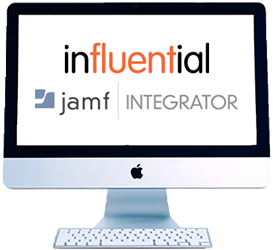 Why choose Influential Training?
Influential Training is the UK's sole Jamf Training Partner. That means Jamf recognises us as their trusted training provider.
Besides their training certifications, all our trainers have years of real-world Apple experience. They're full of practical advice that will enhance your career.
Jamf Pro training isn't all we offer in the Apple space. Influential Training also has Apple specialist trainers delivering Apple training to over 12,000 Apple technicians.