Get Jamf certified remotely with official Jamf Pro online training.
We are teaching the UK's only Jamf Pro virtual course from June 2020.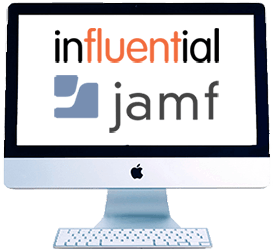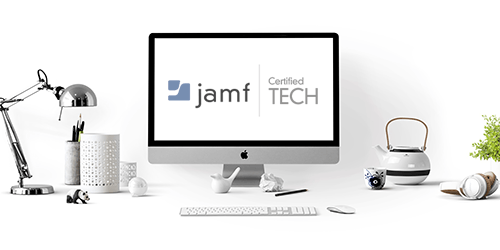 About the Jamf Pro Virtual Course
Our official Jamf Pro online training is the ideal way to get Jamf certified wherever you are. Each virtual class is led by a Jamf-authorised trainer, with interaction via your computer's microphone and webcam.
You will gain the exact same skills and certifications you would from a classroom-based Jamf course. The only difference is that the virtual course takes five days instead of four.
Online Jamf Training Requirements
Remote delivery means that the Jamf Pro virtual course has a few extra technical requirements. You will need the following:
A reliable internet connection, capable of receiving 1.0 Mbps and sending 1.5 Mbps
Unmanaged test macOS and iOS hardware, including:

A test (non-production) computer with macOS 10.15.4 or later with a functioning camera.
A test (non-production) iPad with iPadOS 13.0 or later.

An additional computer with a functioning camera is recommended for WebEx Training, but not required.