Get certified anywhere in the UK with a Jamf Pro private course.
If you want to train several staff at once, then Jamf Pro private training is a smart way to save.
Travel and accommodation costs are avoided and your staff can benefit from going home at night.
And you don't have to worry about materials or equipment either—we bring everything to you.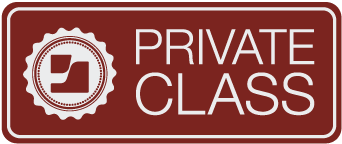 Jamf Private Course Details
Private courses are offered at a flat rate.
Lab equipment and printed materials are provided by Jamf for each attendee.
Private Jamf 200 and 300 Courses are limited to 12 attendees. Private Jamf 400 Courses are limited to eight attendees.
All attendees must meet the stated course prerequisites, if applicable.
An organisation purchasing a private course may distribute or resell the course seats. However, all attendees are subject to meeting the stated course prerequisites.
Auditing and recording in any form is prohibited.
Private courses offered by Jamf are to be paid in advance and are non-refundable. We require six weeks' notice for any schedule changes. Cancellations within six weeks prior of the course start date are non-refundable and cannot be rescheduled. In the event that a private course must be cancelled due to extenuating circumstances within six weeks of the course start date, Jamf may, at its discretion, allow the course to be rescheduled.
Jamf Pro Private Training Classes
Private training allows you to take the following Jamf Pro courses without leaving your office.
Jamf 200 Courses
This course in Jamf Pro gives enterprise-grade knowledge of macOS and iOS platforms.
Jamf 300 Courses
Gain hands-on skills in Jamf Pro configuration, automation, management, and deployment.
Jamf 400 Courses
Enhance your macOS skills in infrastructure, data reporting, and user management.